Overnight
DESTINATION HIGHLIGHTS
---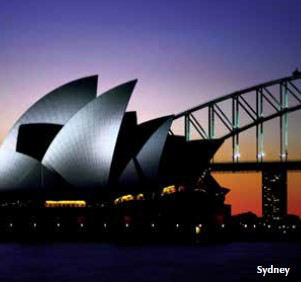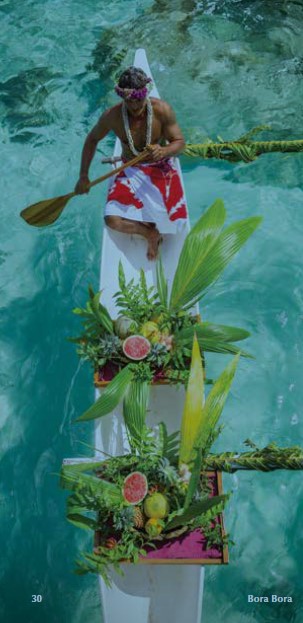 BORA BORA, FRENCH POLYNESIA
1 OVERNIGHT | JANUARY 23-24, 2022
Claim your slice of paradise on a glorious
archipelago that so dazzled Captain James Cook
when he first laid eyes upon it that he named it
the Pearl of the Pacific. Glide on a kayak over
impossibly aquamarine waters, encounter curious
rays under the glass-like surface, examine relics
of WWII, tie and don your own sarong and sip
a cocktail on a catamaran as the as the sun dips behind verdant Mount Otemanu.
PERTH (FREEMANTLE), AUSTRALIA
1 OVERNIGHT | FEBRUARY 24-25, 2022
With an average of eight hours of sunshine per day,
Perth is the sunniest of the world's capitals. So you
will likely enjoy sunny skies overhead as you wander
in and out of specialty shops and cafés on bustling
Hay Street or enjoy a picnic in Kings Park. Outside
the city, get a taste of Western Australia in the
country's oldest wine region at boutique wineries and
hip restaurants, or marvel at Wave Rock, a striking 45-foot rock estimated to be 2.5 billion years old.
SYDNEY, AUSTRALIA
1 OVERNIGHT | FEBRUARY 13-14, 2022
Like all great world capitals, Sydney has many
iconic sights worthy of your attention, from the
Sydney Opera House to Bondi Beach. But don't
stop there. Around every corner is a fascinating
neighborhood, hidden garden or museum waiting
to be discovered. Though not as grand as the Royal
Botanic Garden, Wendy's Secret Garden offers
lovely views of the harbor and while it may not be
comparable to the massive Art Gallery of NSW,
the White Rabbit Gallery boasts one of the world's
largest collections of contemporary Chinese art.
BALI (BENOA), INDONESIA
1 OVERNIGHT | MARCH 4-5, 2022
Breathtaking Bali is an interesting mix of modern
and traditional. Once a remote destination that
could be reached only with a fair amount of effort,
the island has become a haven for serenity seekers
from around the world. Part of its draw is spiritual
– there are gorgeous Hindu temples throughout
the island, and the town of Ubud in particular
has become a center for yoga practitioners. For a
special treat, hire a guide and visit the Jatiluwih Rice
Terraces, a gorgeous UNESCO World Heritage
site that demonstrates how harmoniously man and nature can interact.
MELBOURNE, AUSTRALIA
1 OVERNIGHT | FEBRUARY 17-18, 2022
Ranked the world's most livable city seven years in a
row, Melbourne has a perfect mix of everything you
could want in a vacation destination. Stand under
the world's largest stained glass window at the
National Gallery of Victoria, and then head to the
city's laneways to see the celebrated street art. Duck
into a hip café to try what locals insist is the best
coffee in the world. Cap off your day with a steam
train ride through the lush rainforest and rolling
mountains just outside the city.
TOKYO, JAPAN
1 OVERNIGHT | MARCH 18-19, 2022
Tokyo perfectly combines reverence for tradition
with cutting-edge technology and culture, so you'll
want to visit the ancient shrines and formal gardens
as well as the modern Tokyo Tower that soars above
it all. You can expect to encounter a lot of people in
a city of around 14 million, but you can also find
quiet spots in which to relax, such as lovely Ueno
Park. Visit the temple, eat sushi, sing karaoke, buy a
kimono and embrace this fascinating city.

KYOTO (KOBE), JAPAN
1 OVERNIGHT | MARCH 21-22, 2022
Packed with 17 UNESCO World Heritage sites,
Japan's delightful imperial capital of Kyoto is less
than 50 miles from the port of Kobe, which is
also close to other wonderful sights. The more
ancient imperial capital of Nara has its own share
of UNESCO sites nearby, while the gilded tigers
adorning Osaka Castle can be found even closer to
the port. Kobe itself also has plenty to offer, from
parks and museums to chic restaurants serving the
city's succulent namesake beef.
SHANGHAI, CHINA
1 OVERNIGHT | MARCH 30-31, 2022
Standing on The Bund gazing across the Huangpu
River to a forest of skyscrapers, it will be hard to
believe that a few decades ago there was barely a
building over ten stories here. While the global
economy has transformed Shanghai's skyline, you
can still find history and culture during a quiet
moment in the 16th-century Yuyuan Garden. For
the hip and modern, head to M50, a collection of
factories and cotton mills that have been turned into
galleries, and view works of established and emerging artists.
HONG KONG, CHINA
1 OVERNIGHT | APRIL 3-4, 2022
Only in Hong Kong can you wander through a
magical flower tunnel hidden in a housing complex,
ride the world's longest escalator, stand at the base
of the world's tallest seated bronze Buddha and visit
a model of Noah's Ark. In fact, you'll find yourself
uttering "only in Hong Kong" a lot, whether scaling
a steep hillside on a funicular tramway to Victoria
Peak, dining on dim sum at one of the world's
cheapest Michelin-starred restaurants or perusing
goldfish at the Tung Choi Street Goldfish Market.
HANOI (HA LONG BAY), VIETNAM
1 OVERNIGHT | APRIL 6 -7, 2022
Standing in front of the French Colonial architecture
of the opera house and St. Joseph's Cathedral
inspired by Notre Dame, you will feel like you are
in Paris instead of Southeast Asia. Then Vietnam's
culture unfolds in the 11th-century architecture of
the Imperial Citadel and Temple of Literature and
in Ba Dinh Square, where Ho Chi Minh read the
Proclamation of Independence in 1945. Equally
unforgettable is the natural beauty of Ha Long Bay, a
magnificent UNESCO-listed landscape dotted with
hundreds of limestone islands.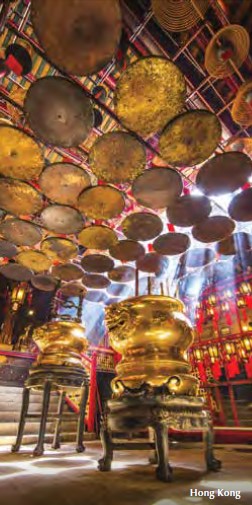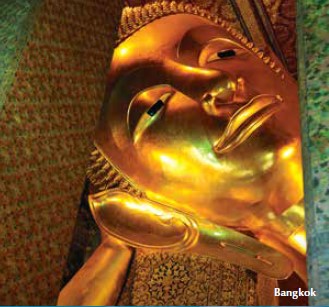 HUE (CHAN MAY), VIETNAM
1 OVERNIGHT | APRIL 8 -9, 2022
In Chan May you're ideally situated between
centuries of history dating to the Nguyen Dynasty
in Hue and the modern tumult of the 20th century
in Da Nang. The vast Complex of Hue Monuments
follows the natural beauty of the Perfume River
from a walled imperial city to ornate temples and
tombs. This UNESCO site offers a look a Vietnam
before the 20th century, but you'll also see evidence
of the Vietnam War in the bombed remains of the
Forbidden Purple City.
SAIGON (HO CHI MINH CITY), VIETNAM
1 OVERNIGHT | APRIL 11-12, 2022
A lot has changed since the iconic evacuation photos
were taken during the fall of Saigon in 1975 –
including its name, Ho Chi Minh City. Nowhere
is the evolution more obvious than when you view
the city from the 81st-floor observation deck of
Vietnam's tallest building. Still, Ho Chi Minh City
retains its unique culture and wears its battle scars
with honor. You'll experience this in the elaborate
French colonial architecture and grand arches of
the 19th-century post office as well as the Cu Chi
Tunnels built during the war. Explore Vietnam's
history in the fascinating museums and pagodas, and
watch modern life unfold in bustling markets.
BANGKOK, THAILAND
1 OVERNIGHT | APRIL 15-16, 2022
Bangkok has fabulous streets in which to get lost –
and to eat. As you explore, notice what is missing as
well as what's there, for you'll find a distinct absence
of ancient relics and European colonial influence.
At the Grand Palace you may detect an occasional
Western flourish, but this royal compound
undeniably salutes the craftsmanship and creativity of Thailand. Staring at the 15-foot foot of a massive
gold Buddha in the young city's oldest temple, you'll
note that it dates only to the 18th century. To explore
ancient history, visit Bangkok's excellent museums
or travel north to the ruins of Ayutthaya, the historic
capital of Siam.
YANGON, MYANMAR
2 OVERNIGHTS | APRIL 23-25, 2022
Formerly known as Rangoon, Yangon is the largest
city in Myanmar and yet retains an old-school feel
that is rare for a city of millions. You'll find more
quaint colonial buildings than slick skyscrapers, and
its most famous structure – the heavenly Shwedagon
Pagoda – is about 2,600 years old. Beyond that
golden icon, the gilded Sule and Botataung Pagodas
are also worth visiting. To get an authentic feel for
the entire city, the Yangon Circular Railway makes
a three-hour loop around town and gives you the
chance to rub elbows – literally – with the locals.
When you need to refuel, try a bowl of mohinga, a delicious fish soup with rice noodles.
MAHÉ, SEYCHELLES
1 OVERNIGHT | MAY 5-6, 2022
On any given day in Mahé, the combined residents
and tourists number only in the thousands, which
means you won't have to stray too far to get off the
beaten path. Even when standing squarely on the
beaten path at the island's most popular resort beach,
there is plenty of room to relax on the sugary white
sands and snorkel in impossibly blue waters. You
won't find many – or any – lines in the museums,
gardens and markets of Victoria, so explore at will.
Then venture along roads lined with palm and
flowering trees to find your favorite spot within the
island's renowned beaches, lush tropical forests and
picturesque tea and spice plantations.
CAPE TOWN, SOUTH AFRICA
1 OVERNIGHT | MAY 20-21, 2022
Arriving in Cape Town, your options for an
extraordinary day are as diverse as the cultures that
have left their mark on this city. Get your heart
pounding on a cage dive with great white sharks or
stay ashore and relax as you enjoy high tea at the
posh Mount Nelson Hotel. You'll find the views
from Signal Hill are even more stunning in the
setting sun, and the flavors of Stellenbosch wines
are enhanced by artisanal chocolates. Wherever
you choose to explore, Table Mountain looms
majestically in the background, whether you're
discovering the legacy of apartheid on Robben Island
or admiring the colorful houses in the Bo-Kaap
neighborhood.
LONDON (TILBURY), UK
1 OVERNIGHT | JUNE 19-20, 2022
Surveying the chaotic web of London's streets – over
600 square miles of them – it seems as though none
of them lead out of the city. And why would they, as
everything you could want is here, from castles to
cathedrals and paintings to parks. Human history
unfolds at the unrivaled British Museum, while
residents and visitors opine at Hyde Park's Speakers'
Corner. Find world-class theater in London's West
End and a parade of history's greatest artists in any
one of its art museums. In this melting pot of world
cultures, dine on anything from Japanese, Chinese,
Indian and Turkish to modern takes on classics like
fish and chips and pork pie.
AMSTERDAM, NETHERLANDS
1 OVERNIGHT | JUNE 21-22, 2022
In a city where almost everything is extraordinary
in some way, Amsterdam is a blank canvas on which
to make your own masterpiece of a visit. Behold
the largest collections of Vincent Van Gogh works,
handbags and all things cat related – in separate
museums, of course. Marvel at the photogenic
townhouses that line the city's canals or a urinal so
beautiful it was designated a national monument.
Hop on a canal boat, rent a bike or head out on foot
in any direction and you will stumble on something
unforgettable, like an ancient cathedral, a park
carpeted in flowers, a world-class museum or the
iconic windmills that dot the Dutch landscape.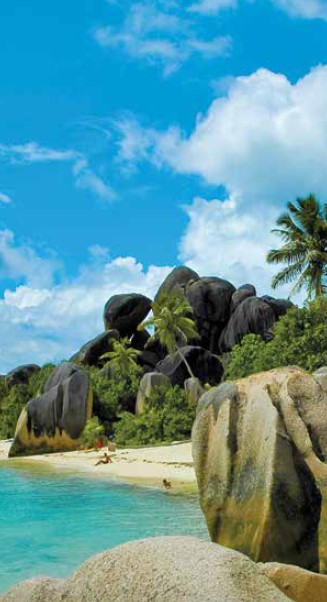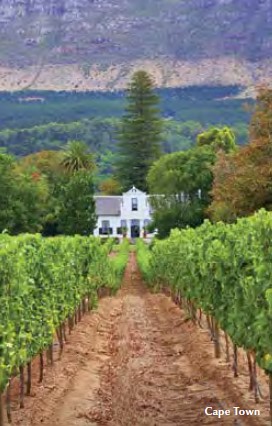 NEW YORK, NEW YORK
1 OVERNIGHT | JULY 4-5, 2022
New York is a town like no other – a city of high
energy and controlled chaos with a tough exterior
and a huge heart, where a million things may be
happening around you, but they all get tuned out
when you find yourself standing on a street corner
eating the best slice of pizza you've ever had. The
largest metropolitan area in the U.S., it's also a
place of superlatives, attracting the best in fields
from the creative arts to science to business. The
list of attractions is nearly endless, and none will
disappoint: Broadway shows, the American Museum
of Natural History, Greenwich Village, the Brooklyn
Bridge, Chelsea Market and so much more.