Nothing can elevate travel quite like cuisine. That's why we take so much pride in creating exquisite dining experiences that are nothing short of superb. Experience all the wonderful flavors and delightful scents of choice cuisine from around the world.
Savor the bouquet and notes of the expertly paired glass of wine provided by the head sommelier and bite into a perfectly cooked and skillfully selected filet mignon at Prime 7. Savor every appetizer at Compass Rose like the perfectly balanced soft-poached egg with black truffle and be transported with the authentic and delectable dishes of Chartreuse, Sette Mari at La Veranda and Pacific Rim. Relax at the Pool Grill with friends after a full day of onshore adventures or simply enjoy the quiet and comfort of your suite with an impeccably prepared meal from the excellent 24-hour room service.
At the heart of each ship, our largest specialty restaurant features exquisite selections, a multitude of choices and the ability to customize your meal.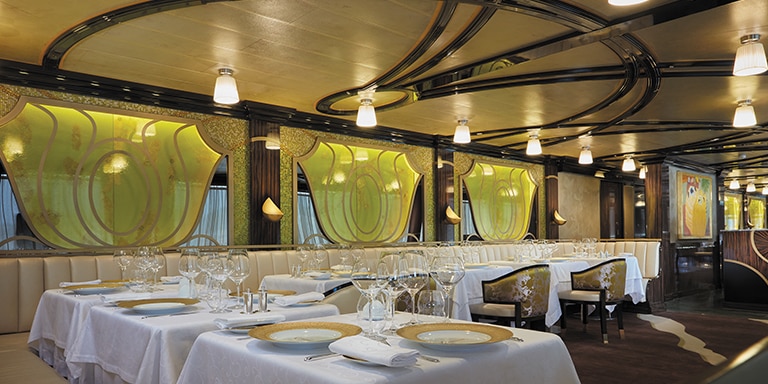 Chartreuse is sure to delight as you experience classic French fare with a modern twist, aboard Seven Seas Splendor™,Seven Seas Explorer®, Seven Seas Voyager®, and Seven Seas Mariner®. Reservations required.
Our intimate and elegant steakhouse exudes class and glamour while elevating classic American fare, like prime New York strip and Alaskan King Crab, to new heights. Reservations required.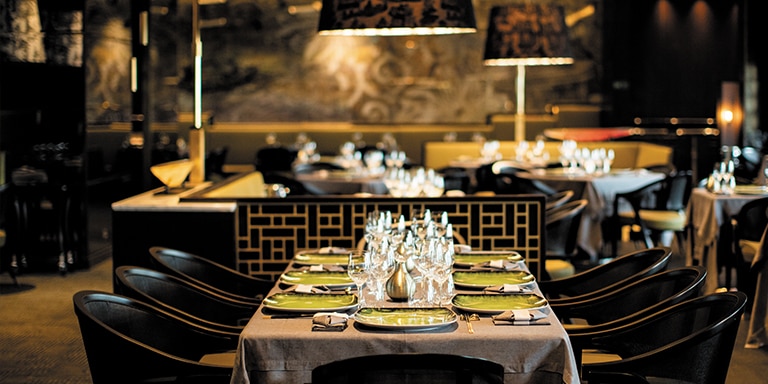 This dramatic specialty restaurant brings a diverse array of delightfully prepared Pan-Asian dishes for dinner aboard Seven Seas Splendor™ and Seven Seas Explorer®. Reservations required.
Take in stunning ocean views while enjoying elegant breakfast and lunch buffets in the chic indoor dining room or al fresco on the shaded, open-air deck.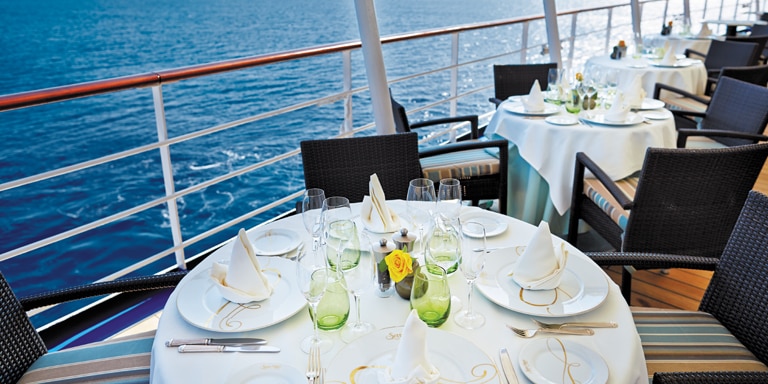 Each night La Veranda transforms into Sette Mari at La Veranda across our fleet, bringing you a delicious dinner menu of authentic Italian specialties and fine wines.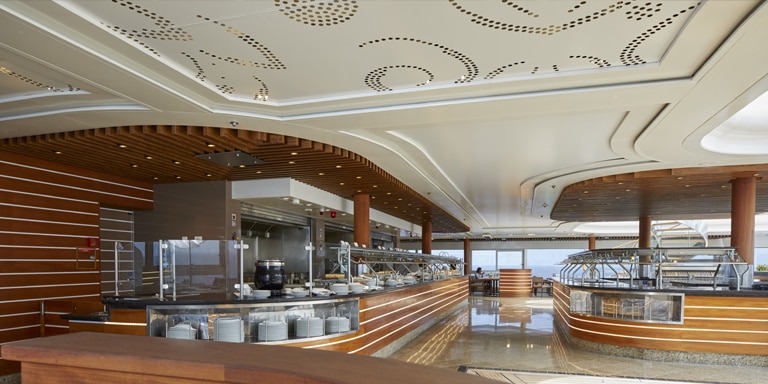 Despite the casual ambiance, there is nothing simple about the fare. Enjoy lunch or a casual dinner on every ship, from delicious regional barbecues to the freshly grilled fish of the day.
Enjoy delectable appetizers, main courses and desserts in your suite 24 hours a day. During dinner hours, delight in ordering dishes made to your exact taste from the expansive Compass Rose menu.