Avalon River Cruising & Small-Ship Cruising Included … is the name of the game
On the spectacular ships of Avalon, "included" is one of our favorite words. Spacious outside staterooms with plenty of room to relax-included. Special touches, like regional wines and beer at every onboard dinner-included. Complimentary Wi-Fi access-included. The most shore excursions, led by Certified Local Guides-included. VIP entrance into the must-see sites-included. Unique Local FavoritesSM designed to bring your destination to life-included. Expansive panoramic views throughout the ship-included. And in addition to everything that's included, we also give you the freedom of Avalon Choice®, a different approach to river cruising that lets you personalize many elements of your cruise…to make your experience exclusively yours! Whether you'd like a romantic mini-break, an in-depth 24-day exploration, or something in between, with Avalon Waterways, you get to choose the river cruise that reveals the very best of Europe, Asia, or South America—your way!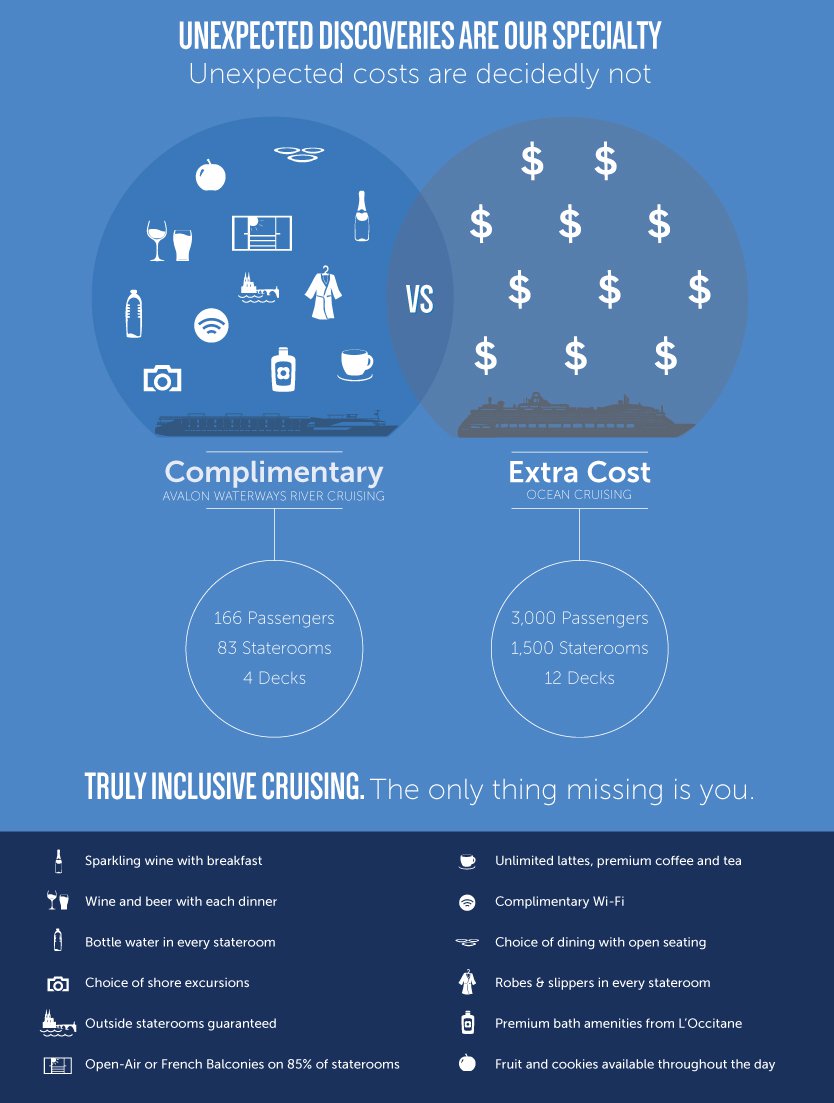 Expertly guided destination excursions? Included. VIP access to the key sights? Included. Regional beers and wines with dinner? Included. Spacious staterooms, floor-to-ceiling windows, free Wi-fi – all included. From ship to shore, everything that makes a vacation with us so remarkable comes with your up-front price. So feel free to explore, enjoy and indulge. Because the trip of a lifetime is waiting. And we're ready to include you.